I hope you weren't breathing a sigh of relief when you saw those chair covers.
I am only part way through the work wardrobe, although the "worker" returns to school tomorrow. Photos lag behind sewing in this house.
Work blouse mumber 4 is a repeat of McCall's M5522, but due to the variety of design options offerred in the pattern it looks quite different, which is a rather useful trait in a pattern.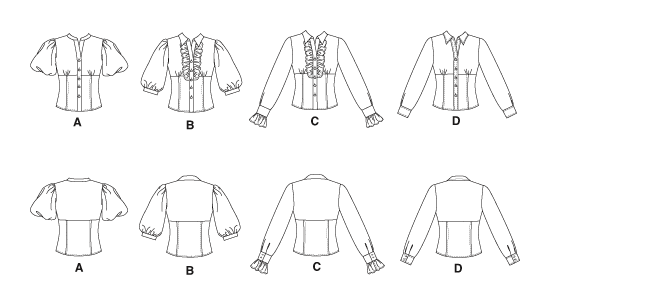 The fabric this time is a shirting cotton from Ewan Gardam Fabric in Brisbane. As the print is much less business-like than that used previously, I kept the structure of the blouse more conventional than the earlier be-ruffled and extra puffy sleeve version.
This time I made version D, which has a collar and no front ruffles. I shortened the sleeves and added a small tuck above the hem for shaping as this is a sleeve detail I like. I used super crisp fusible shirting interfacing from
Fashion sewing supplies.
in the collar, stand and front placket.
Wearing the blouse tucked in also makes it look different, and unfortunately means that you cannot see the cute peplum detail.
I may have breathed my own sigh of relief at the thought of the return of the school uniform on Monday.