Do you remember
Desert Island Sewing
?
No, neither did I, until I was doing a little, much needed, tidying in my sewing room and unearthed a few patterns.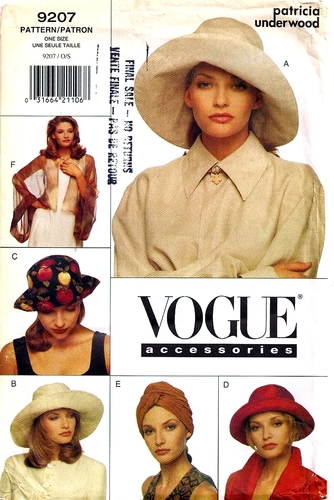 I have been meaning to make this for a very long time. It is a terrific hat. Version B. The first one I made from an old denim skirt and an ex-shirt of my husband.
The crown was too tall, which was
easily
fixed by a tuck, but I didn't get to wear the hat, as some other people kept stealing it.
It is always flattering to have one's clothing approved by the teenage fashion panel to this extent, but to actually add to my own wardrobe, I had to make myself another one, from purple denim (Gorgeous Fabrics).
These hats are lined, with grosgrain ribbon covering the somewhat unsightly seam joining the crown and brim (Next time I may join the lining and outer crown separately to the brim)
There are two layers of heavy interfacing in the brim, which was still a little floppy until the many rows of topstitching were completed, and then it behaved beautifully.
I objected strongly to losing the first hat, and guess what, someone listened to me!
Here is her version, even better than mine, possibly because she used cashmere/cotton twill from Michaels Fabrics for the outside, how luxurious. I love the contrast lining and how she has turned it over to form an edge on the outer brim.
I am pretty sure there will be many more of these hats in our future - or maybe I can find the more recent Patricia Underwood hat pattern, I'm sure its somewhere in my pattern collection.