In our town, graduating from high school is very big deal. The graduation dinner requires a formal outfit, a large proportion of town turns out to watch the grand entrances, and the local paper sells out in about 5 minutes after publishing all the photos of the school leavers all-dressed-up. I had great enjoyment making a fabulous evening gown for daughter the first, and now have the opportunity for another exciting sewing adventure.
Daughter the second has been thinking about her dress for quite some time. Just recently, her hinting reached a level suggesting some anxiety - not what a young woman completing year 12 needs, so I thought I'd better get my act together, despite having 6 months in hand to complete this creation.
I have quite clear instructions.
This is the inspiration dress, with the greatest appeal being the lace applique placement and the transluscent overlayer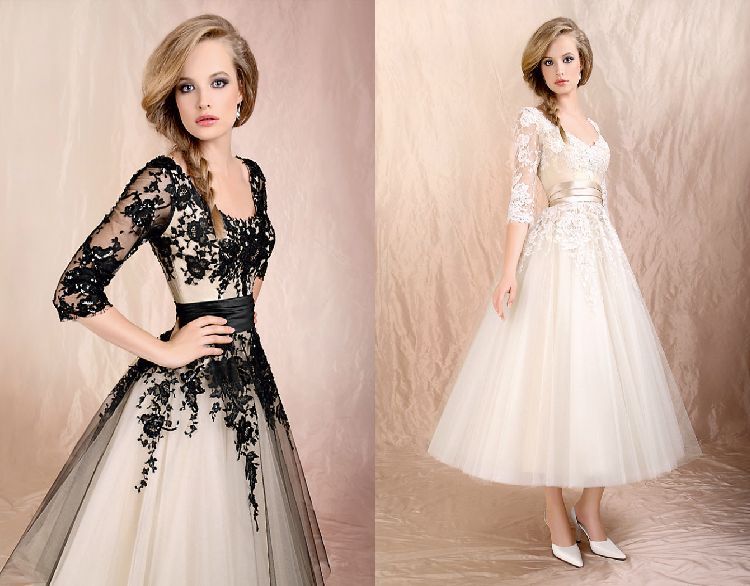 I think it is a Mariana Hardwick dress, but my daughter is not sure of the source of the photo. However, the formal dress will have a coloured underlayer (icy blue/grey silk twill) and an ombre black to grey silk chiffon overlayer.
The gown is to have a strapless sweetheart neckline and the skirt is to be less full, and floor length. I am thinking a circle skirt, as I have been asked to minimise seams (fortunately this is not too tricky in floor length for a petite person), but will have to try this out in a mock up prior to approval.
Here is the fabric we bought at Global Fabrics in Auckland last December (she is a girl who likes to plan ahead). The silk twill is more blue than it appears on my computer screen.
Here is the lace I am to dye for the dress. It is several generous ancient remnants from my wedding dress, which I find rather pleasing for sentimental reasons - that is, if it doesn't disintegrate with age when I try dyeing it!
I've started with a toile of the inner corselet.
I wanted to make a different understructure from that in my older daughter's dress, and after looking at quite a few dress inners kindly displayed on sewing blogs have decided to make an understructure with built in bust cups and underwires, rather than the more simple princess line corselet suggested by Claire Shaeffer's couture sewing book that I used last time. I feel that the more structured corselet will be more suited to the figure of daughter the second in addition to providing me with a different technical challenge
Poppykettle's posts about Marfy and Burda Style corselets
technical drawing of poppykettle's 03-2010 corset bodice pattern from http://www.burdafashion.com
Frabjous Couture post about Balmain Strapless dress insides
Frabjous Couture post about Christian Dior strapless dress inside
I've started with the bustier from the January Burda 01-2014-113, which fortunately starts at a size 34, so I don't have to scale it down.
technical drawing from http://www.burdafashion.com
I have moved the opening to the centre back, and found that it was easy to adjust the fitting - about 1cm off each side of the 3 centre front seams and a smidgeon added to the two back/side back side seams below the waist. It is now fits very nicely through the waist, upper hips and back, in calico.
Unfortunately, although the upper line of the bodice is very pleasing, and not too low, I do not care for the shaping at the bust, which is mysteriously flattening and also pointy. I plan to swap out the lower bust piece for a 2 part bra pattern, and possibly dart the upper piece -then I will have to decide about the boning placement. Most of the pictures I have seen include boning over the bust, but I am not sure that I will be able to make this undetectable from the outside of the dress. I wonder if the underwires might provide enough structure. Any tips? I will be grateful for advice. I'll use polyester boning, not having easy access to spiral steel boning. Fortunately the recipient of the gown, although curvy, is also slender and very fit, so doesn't really need a lot of structure other that what is designed to keep the gown from slipping off!
Having been fitted into toile, my daughter's frock anxiety seems to have diminished considerably. Hopefully I can get a few more work clothes done before she needs me to work on it again!